MARKET OVERVIEW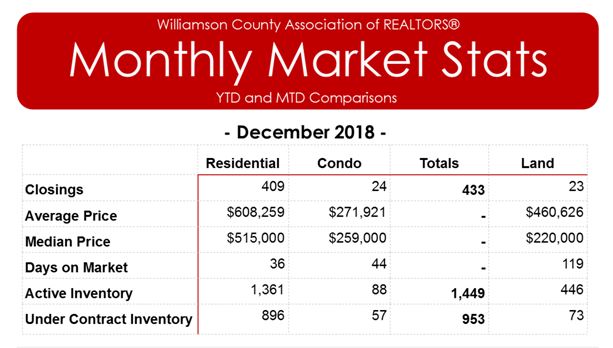 Quick MTD Stats

Williamson County residential single-family home average price stayed steady at $608,259 compared to November's $608,894
DOM for single-family residential homes lowered slightly to 31 from November's 38
December 2018 single-family residential home inventory lowered slightly to 1,361 units. This is an slight decrease from 1,442 units in November
Top three cities for highest median sales are: Arrington ($900,000), Brentwood ($792,500), , College Grove ($726,016).


It's time to be a homeowner!